Free Health Coaching Resources
We could all use a little help and inspiration now and then! Here are some free health coaching resources I'm happy to share with you. Don't forget to check out my blog, too! Hopefully they'll help inspire you, give you food for thought, and generally help you ramp up your health trajectory!
If you're a podcaster interested in having Mitch Webb on your program, contact him here, or check out his PodcastGuests.com profile.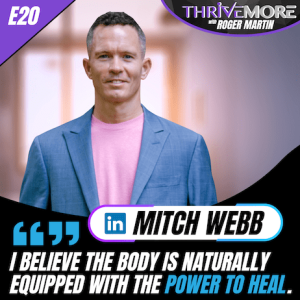 E20: ThriveMore
October 2023
Healing from Trauma, with Mitch Webb